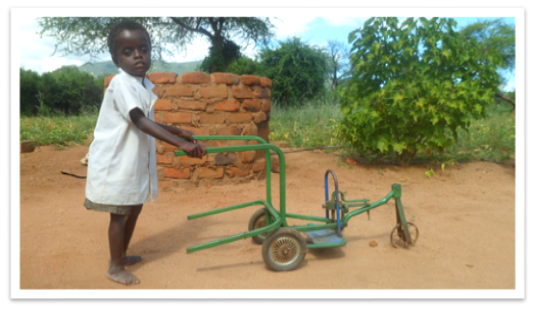 This is a photo of 10 year Tatenda from Zimbabwe. For the first time in his life, Tatenda is able to walk on his own thanks to a walking frame built by his father Costa.
Tatenda is disabled – he is unable to walk without support and suffers from seizures and hydrocephalus - a build-up of fluid on his brain. Until recently he depended on Costa, who is his sole carer, to help him move around.
Since Costa started receiving support from Find Your Feet he has been able to spend less time worrying about food and more time exploring new ways to improve Tatenda's life.. This includes building him the frame. Now Tatenda can walk and play unaided, giving Costa more time to farm his land. Costa hopes that in the future, he'll be able to make more walking frames to give other local children more freedom and independence.