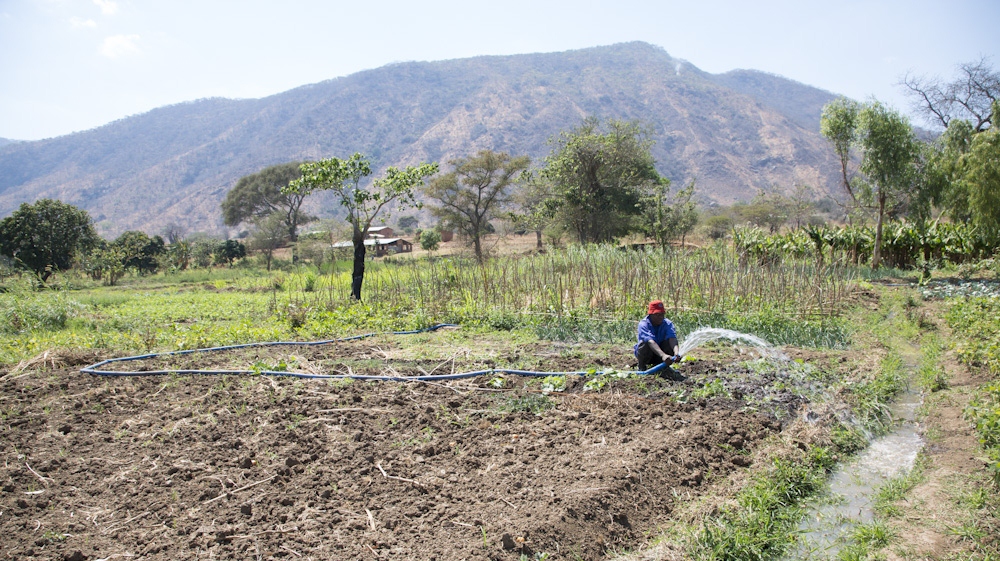 Where we work
We have a work history of over 25 years in India and Malawi with offices and local staff based there. In October 2011 we expanded our work into Nepal and Zimbabwe.
Our choice of where we work is based on an assessment of the needs of the community and the local context, with a conviction that our expertise and experience is appropriate to enable people to realise their own aspirations.
One thing that unites the rural communities we work with is their desire to build a better future free from hunger, poverty and discrimination.
India
The growing prosperity of India masks the obstacles that rural people face. The disparity between the urban and rural populations makes it hard to believe they are citizens of the same country. Currently 42% of the population survives on less than 80p a day with a disproportionate number living in rural areas where hunger is always present.
In the two states where we work, Chhattisgarh and Jharkhand, there is limited infrastructure and few basic services. Communities are isolated and lack electricity, sanitation and clean water, and struggle to grow enough food for the whole family.
Nepal
In Nepal a lack of land and economic opportunities in rural areas means that families are trapped in a cycle of hunger and poverty. Our project in southern Nepal focuses on the Tharu community, an indigenous tribal group who depend on agriculture to feed their families and generate an income.
We are empowering women to tackle the root causes of their poverty, understand their rights and access vital services. Our extensive work and success with tribal communities in India, including the Tharu, ensures we have the specific experience to address the needs of rural families in Nepal.
Malawi
Malawi continues to be one of the poorest countries in the world with 74% of the population subsisting on less than 80p a day. Furthermore, 80% of the population live in rural areas and depend on agriculture for survival.
Farmers face many challenges, such as lack of access to irrigation, an over reliance on expensive fertilisers and erratic weather conditions. Millions of families continue to suffer from chronic hunger and, in the northern where we work, over half of the families do not have food all year round.
Zimbabwe
Zimbabwe continues to be one of the poorest countries in the world; ravaged by the HIV and AIDS pandemic, failed governance and violence which has destroyed the social fabric of rural society.
We work in the districts of Chimanimani and Mutoko where most families depend on agriculture but suffer from severe food insecurity and malnutrition. Our pioneering work in Malawi provides us with the experience and knowledge of sustainable agriculture to make an impact on the lives of families in Zimbabwe.
Share: