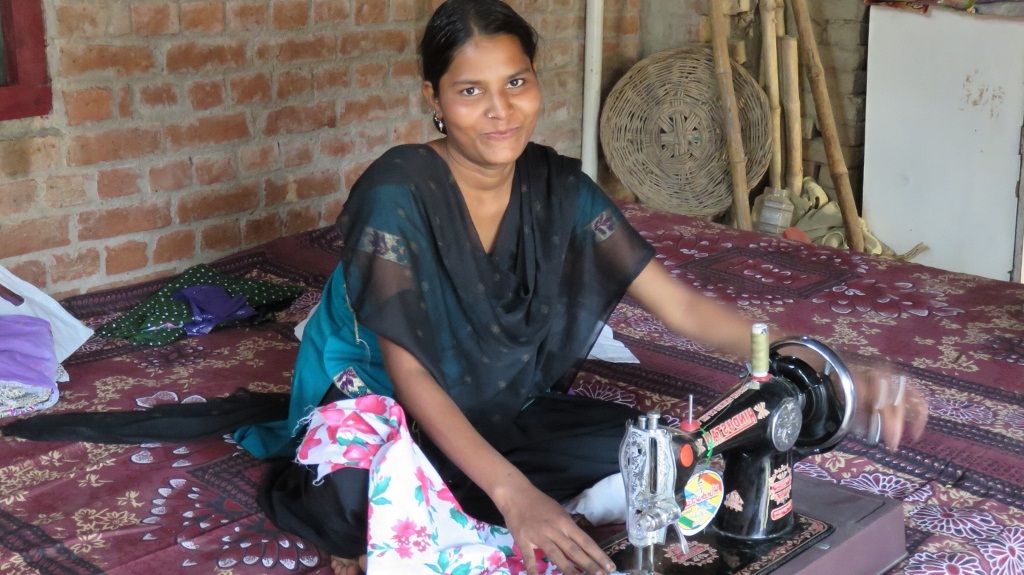 Work with us
Current vacancies
India Programme Manager
Founded in 1960, Find Your Feet is a UK-based international development charity dedicated to working with poor, rural communities to create lasting solutions to poverty. We work with marginalised families living in South Asia and Southern Africa, building on their own skills and knowledge to develop sustainable solutions to poverty. We do this by supporting people to improve their harvests, set up small businesses, access services like clean water, healthcare and education, and participate in decision-making that affects their lives. Find Your Feet is not an implementing agency but works through carefully identified local partner organisations who share our vision and values and who work directly with the rural poor. More information about Find Your Feet can be found on our website: www.fyf.org.uk.
Find Your Feet has changed considerably over its 56 year history, but our vision remains the same: we believe in social justice; a world in which everyone has the right to build a future free from hunger and poverty.
We are currently looking for an experienced India Programme Manager who will be responsible for developing and overseeing Find Your Feet's India strategy, which will contribute to the achievement of the organisation's overall strategic objectives. The post is for one year, on a full time basis, with the possibility of extension.
LOCATION: Lucknow or Delhi (to be agreed). The job will involve periodic local and international travel.
THE ROLE: The India Programme Manager will be responsible for the following:
• Contributing to the strategic development of Find Your Feet's work in India.
• Ensuring the successful management and delivery of Find Your Feet's India programme, including participatory monitoring and learning, donor compliance, financial management, and partner capacity building.
• Overseeing the development of new areas of work and engagement.
• Ensuring that evidence and learning from projects is used to improve project design and delivery, and to inform and influence external decision-makers and relevant audiences.
• Contributing to other areas of Find Your Feet's work as required.
Download the full job description here.
How to Apply
Interested candidates should Download an Application Form, complete and return it to: This email address is being protected from spambots. You need JavaScript enabled to view it. (using the subject line 'India Programme Manager').
Closing date for applications: 5pm BST on Friday 28th July 2017.
Interviews to be held via Skype on: Thursday 3rd August 2017. Shortlisted candidates would be expected to have access to Skype for the interviews.
These dates may be subject to change and candidates will be advised in advance should this happen.
Please note that only short-listed candidates will be contacted. We are only able to consider applicants with an established right to live and work in India.
Volunteers
As a small team we do benefit from a number of volunteers who offer their time, expertise and enthusiasm to help us on specific fundraising, communications and administrative projects. If you think you have skills or expertise that could support our work then please get in touch, we would we would be happy to talk about how you might be able to help.
As a small organisation unfortunately we do not have the capacity to support volunteering overseas or visits to our projects.
Share: