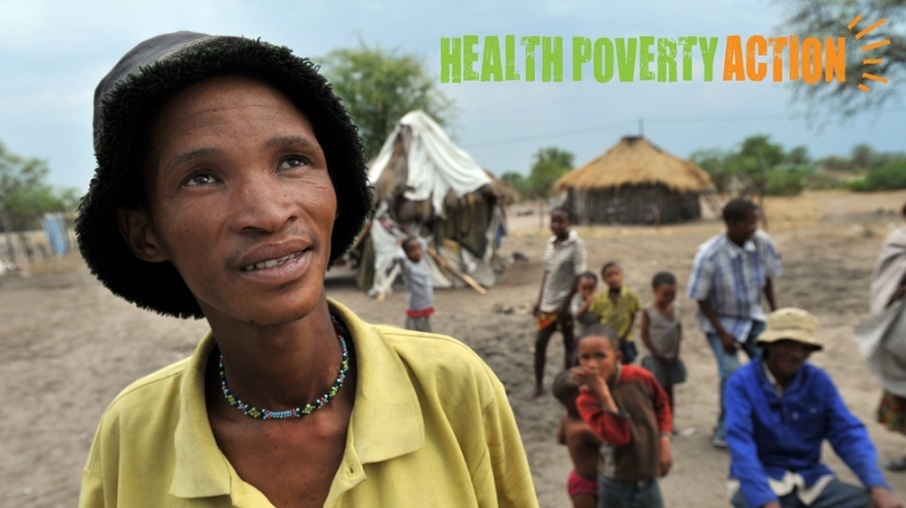 Health Poverty Action
To continue benefiting the communities we work with around the world, Find Your Feet has recently formed a partnership with Health Poverty Action.
As the funding landscape changes, smaller NGOs are finding it necessary to explore new ways of working in order to secure the long term sustainability of their work. We're partnering with Health Poverty Action to ensure our work, and the relationships we have built with communities over the years, will remain as strong as ever in the future.
We have chosen to join with Health Poverty Action because of our similar values, and the complementary nature of our work.
They work with communities in 15 countries across Africa, Asia and Latin America to improve health. They do not see health as a simple medical issue, but instead work to tackle all of the social factors that impact on health, including education, sanitation, nutrition and livelihoods. This approach to tackle the root causes of poverty and poor health fits well with our own work to help communities improve their farming techniques, and develop profitable livelihoods. Without addressing these challenges in people's lives, it is impossible to achieve good health, and we are excited to develop our work further in partnership with Health Poverty Action.
Find Your Feet will initially keep its own brand, but we will continue our work as part of Health Poverty Action. We will become more efficient by sharing internal costs, resources and a management structure. This means we can get the best value from your generous donations. Importantly, the coming together of our expertise and experience will benefit the communities we work with, by providing more holistic projects which tackle poverty and poor health.
The ways you can support us have not changed - in fact we see this as an especially exciting time for our supporters as you watch our work strengthen and grow.
Find out more about Health Poverty Action on their website.
Share: