Fundraising Champion: Mrs Scott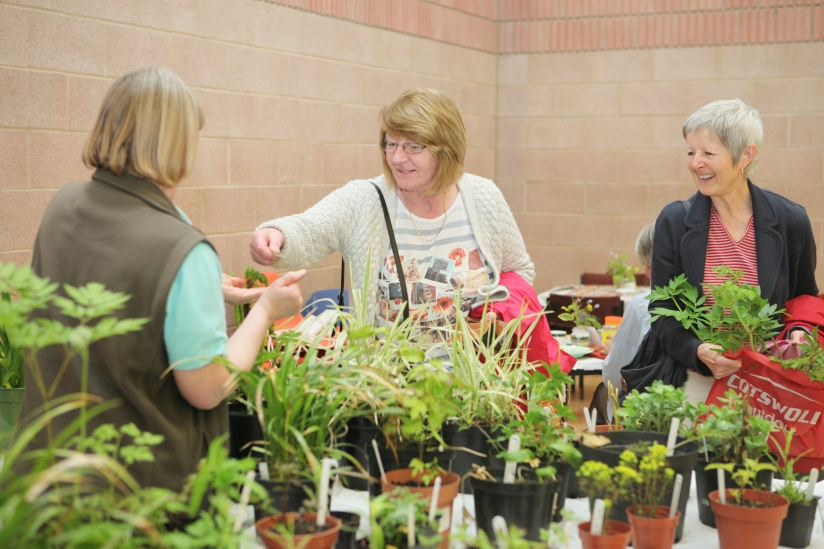 As a small organisation, we really value our supporters helping to raise awareness and vital funds for our work. We spoke to one of our Fundraising Champions, Libby Scott, about her experience fundraising for Find Your Feet.
Libby organises the annual Haltwhistle Plant Festival in Northumberland, and this year she recommended Find Your Feet as the festival's benefiting charity. The event, which is run by local volunteers, includes stalls offering plants, vegetables and crafts, whilst also raising awareness of environmental issues and ustainability.
Why did you nominate Find Your Feet to be the festival's benefiting charity?
I was a horticulturalist and fully support Find Your Feet's work to help families sustainably manage their environment, and this also has a strong connection with the ethos of the festival.
How did Find Your Feet help to support your event?
The materials Find Your Feet supplied were great for decorating the room and helped to show the importance of the work and sustainable approach, which the festival also aims to promote. Despite it being one of the wettest days of the year, we managed to raise £1,000, which is fantastic.
What are your tips for organising a charity event?
Get as much local support as you can. With more willing people on board, the more you can delegate tasks out, but be careful not to have too much support as that can become difficult to manage.
What difference do you think your support has made?
I have chosen a few charities to support and have supported them for the long term which I believe is important, especially in development. Find Your Feet is a small organisation so I can make a real difference. I am committed to their approach of training people in the local community to train others. Families need support and knowledge so they can help themselves and their community.
Thank you to Libby and the Plant Festival Committee for their hard work and helping to make a difference to the families we work with, you have helped to GROW their future!
Find out how you can get involved in our activities and become one of our Fundraising Champions.
Photo credit: Hexham Courant.
Share: