Life in: Nepal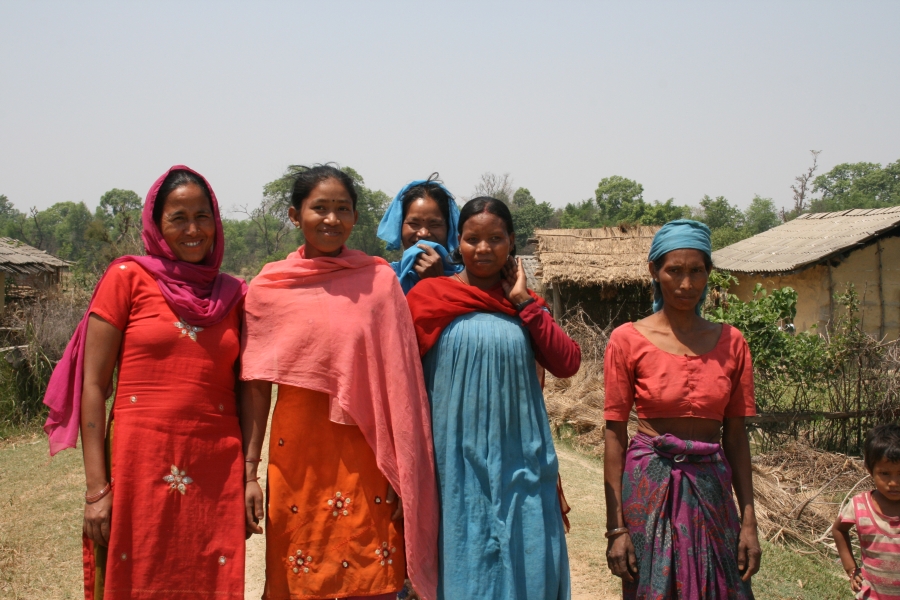 Life for the families in the Sinabus community is hard. They are Tharu, an indigenous tribal community, who have faced decades of marginalisation. This has resulted in a lack of access to education so that over half the community are illiterate. They also lack agricultural knowledge, and the remoteness of their village
means they find it difficult to access water, which has trapped them in a cycle of hunger, ill health and poverty.
When we first met the Sinabus community they told us they felt desperate, and had little hope left. In response, we started small pilot project. We encouraged the families, especially the women, to meet regularly, discuss the challenges they face and start a Village Savings and Loans scheme.
We also provided training in book-keeping and low-cost agricultural techniques, like compost making. In the beginning the women were guarded and cautious about getting involved, a result of many previous disappointments. But, over time, they began to draw strength from each other and started to save.
The Sinabus community was one of the first villages we supported in Nepal and they began by saving 5 NPR (3p) a month - that was all they could afford. Since then the number of Tharu women benefitting from the project has grown and there are now 60 savings groups, with 797 members who have saved a total of 268,204 NPR (£1,682).
Undoubtedly, there is still a long way to go, but the economic independence and security that the savings groups provide is invaluable. The Sinabus community can now start to invest in their livelihoods and build a better future for their families.
"The way forward is to help women so they can supplement the family income. By empowering women and providing them with skills, they can earn a living. We started saving 5 rupees a month and if we keep going we will free ourselves. This gives us the tools to lift ourselves out of poverty." Sinabus Village member
Our goal over the next three years is to reach 2,500 more Tharu women, to enable them to access credit, develop their land and start small businesses. Work such as this would not be possible without your support.
Find out more about what we do.
Share: