Fish, bananas, and sugar cane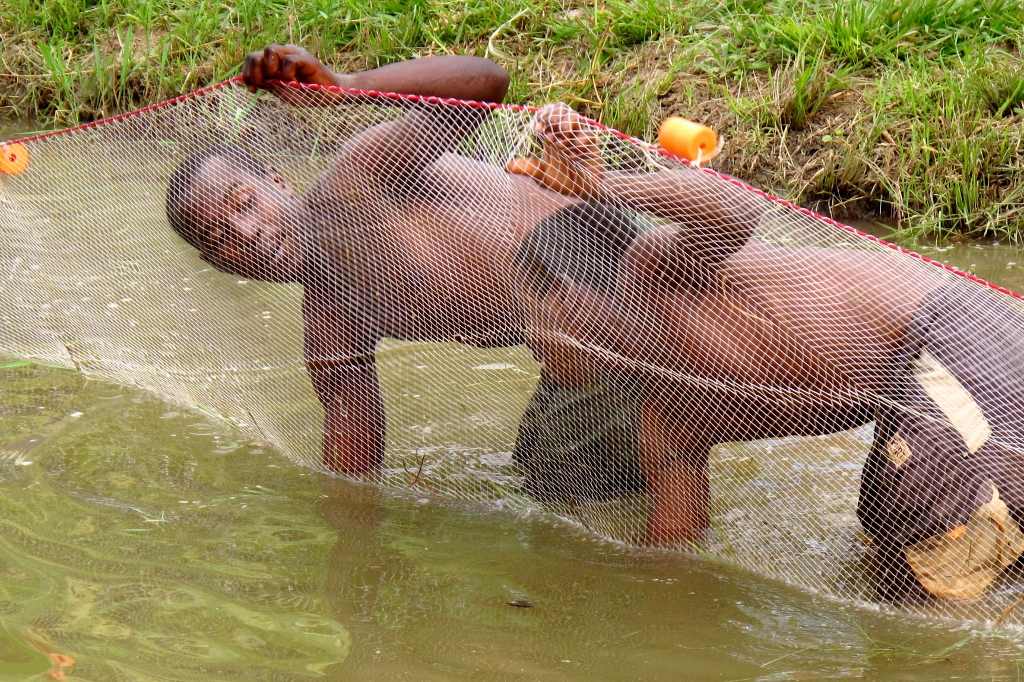 With your support, Find Your Feet works alongside people to find innovative solutions to the poverty they face. The farmers of the Chowe Fish Pond group in Malawi are a great example of this – they are thinking differently and producing more food to feed their families all year round.
Malawi is one of the poorest countries in the world, where 80% of people live in rural areas and depend on farming for survival. But with a lack of access to irrigation, an over reliance on expensive fertilisers, and erratic weather conditions, millions of families can't grow enough food all year round and they suffer from chronic hunger.
When we started working with a group of farmers in Bankharo Village, they took a good look at what was around them and they came up with a low cost, long lasting solution that helps their families thrive.
Noticing that a neighbour had built a small fish pond by diverting a stream, this enterprising group of nine women and 11 men dug out their own, much larger pond, by hand. They built up the soil around the edge, compacted the soil at the bottom, laid some pipe for water flow, and eventually dug a small canal that flooded the pond with stream water.
They stocked the pond with local Tilapia and while they waited for the fish to mature, the farmers carried on growing vegetables but also maize and soya beans to feed the fish.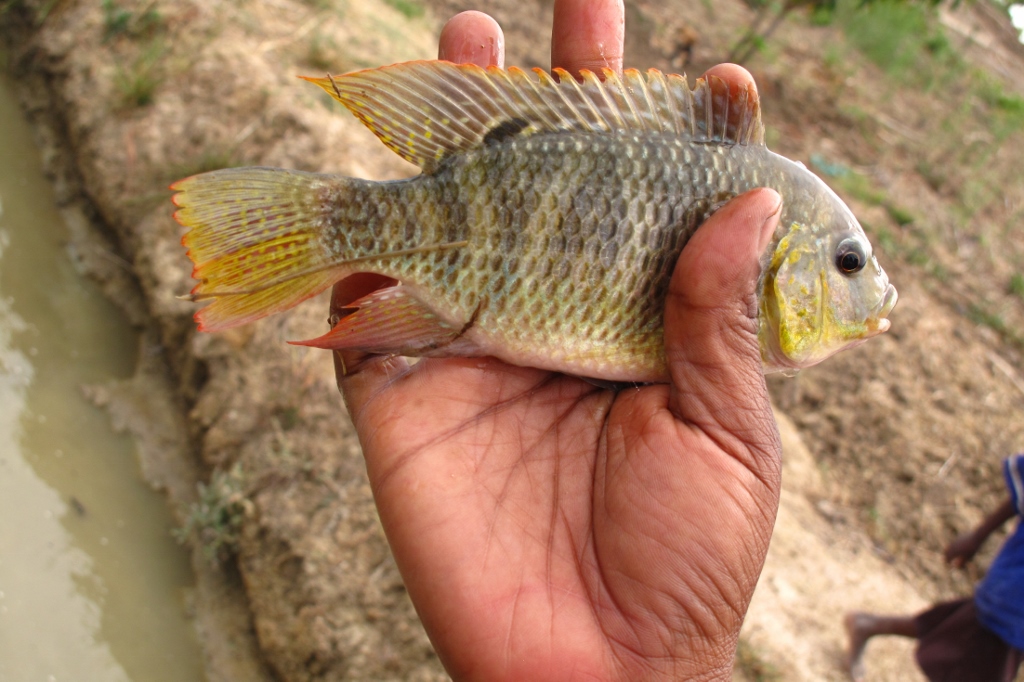 They were able to plant new crops of bananas and sugarcane because seepage from the pond wetted the dry soil – this means a more varied and nutritious diet and less reliance on main crops.
The farmers even built a pigeon house on stilts in the pond, to enrich the water and to provide more fish food! It's a perfect circle.
The fish have thrived and the farmers now wade into the pool with hand held nets, taking what they need for their families and selling the rest at market.
This innovative, organic, system cost around £27 to set up and netted the group £67 from their first month of sales alone. That means more money for food and shelter, health and education.
And so, what used to be a neglected stream, now provides families with enriched irrigation water for vegetables, wet soils for fruit, a tasty, protein-rich food source in Tilapia, and a robust, reliable way of earning a living.
You are helping to change lives not just in Malawi, but in Zimbabwe, Nepal and India too. Find out more…
Share: