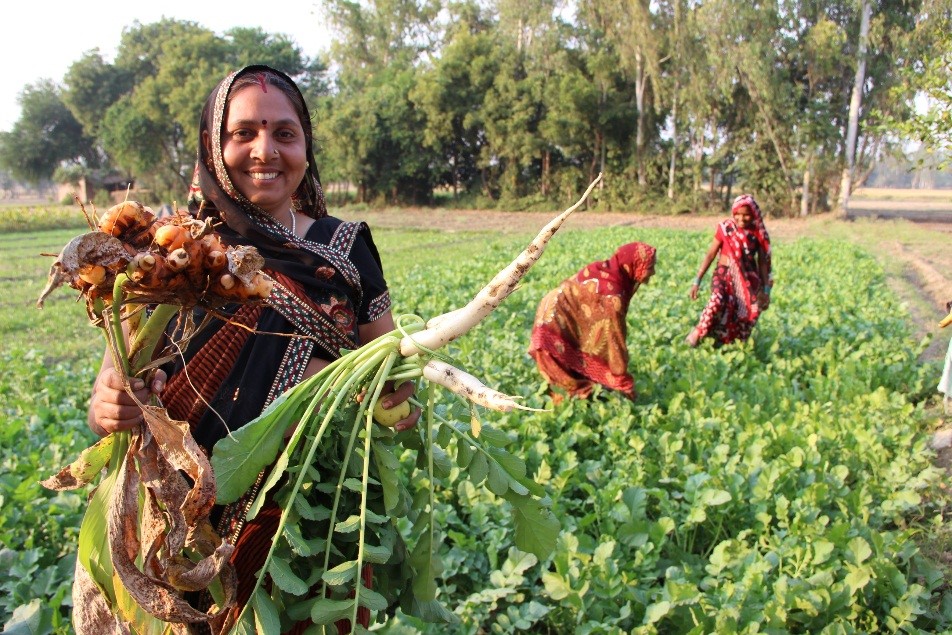 The innocent foundation
The innocent foundation is the charitable foundation of innocent drinks. Each year, the innocent foundation helps distribute 10% of the company's profits to charities which are working to tackle hunger and poverty around the world using sustainable and environmentally friendly means.
Find Your Feet first started working with the innocent foundation in 2004, and we're proud of our long term partnership. Over the last 12 years they've supported six projects in India, helping more than 27,300 families to build a future free from poverty.
"I have been very impressed with the work that Find Your Feet does and we are proud to be a long-term supporter of their work."
Richard Reed, founder of innocent
Our projects have worked on lots of different issues, including teaching people about sustainable farming practices that fight hunger, supporting poor rural women to set up small businesses to provide for their families, teaching indigenous families about their rights to land and basic services like education, and even to laying the foundations for exploited brick kiln workers to set up their own trade union and secure their rights to minimum wages and safer working conditions.
Our current project in Zimbabwe
In 2015 we started our seventh pilot project with the innocent foundation. It is located in Mutoko district, Zimbabwe.
Once one of the breadbaskets of Africa, Zimbabwe has been ravaged by disease, failed governance, and violence, leaving it as one of the least developed countries in the world, ranking 156 out of 187 on the Human Development Index. In Mutoko, 88% of smallholder families are unable to grow enough food to eat for the whole year.
To achieve the project aims we will:
Our project will work with 1,050 rural farmers, of which at least half will be women, who rely on subsistence agriculture to feed and financially support their 4,200 family members. The objectives of the project are to:
Boost agricultural productivity by training families in and supporting them to adoption sustainable farming techniques, such as seed saving and natural pest control.
Increase the cultivation and consumption of highly nutritious traditional foods, and increase local knowledge of nutrition and how to add value to crops to improve health and enable families to earn more money pay for basic necessities like education.
Strengthen farming knowledge and innovation by supporting farmers to establish peer learning groups where people can share ideas, tackle farming problems and learn new skills together.
The project uses Find Your Feet's tried and tested Lead Farmer model, which has proven both cost effective and impactful in Zimbabwe and Malawi. This model empowers communities to share their expertise, and work together to find innovative solutions to their problems, rather than having solutions dictated to them.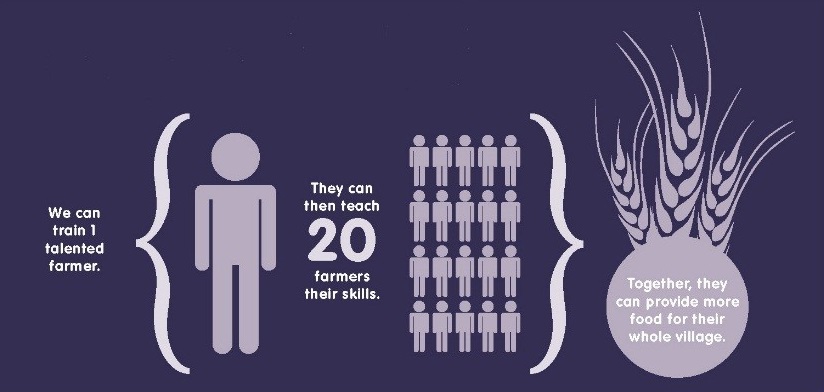 As well as training people in sustainable agriculture, we will develop their nutritional knowledge and skills in value addition and marketing, with a longer term ambition of creating market linkages for rural farmers.
"Before our training there was nothing to grow on the land. Now I can grow a variety of crops, fruits and vegetables…I am teaching my Follower Farmers rainwater harvesting and inter-cropping techniques so they can grow more on their land."
Mr Mugano, a farmer from Zimbabwe who has received training from Find Your Feet and leads a peer learning group in his village.
Share: