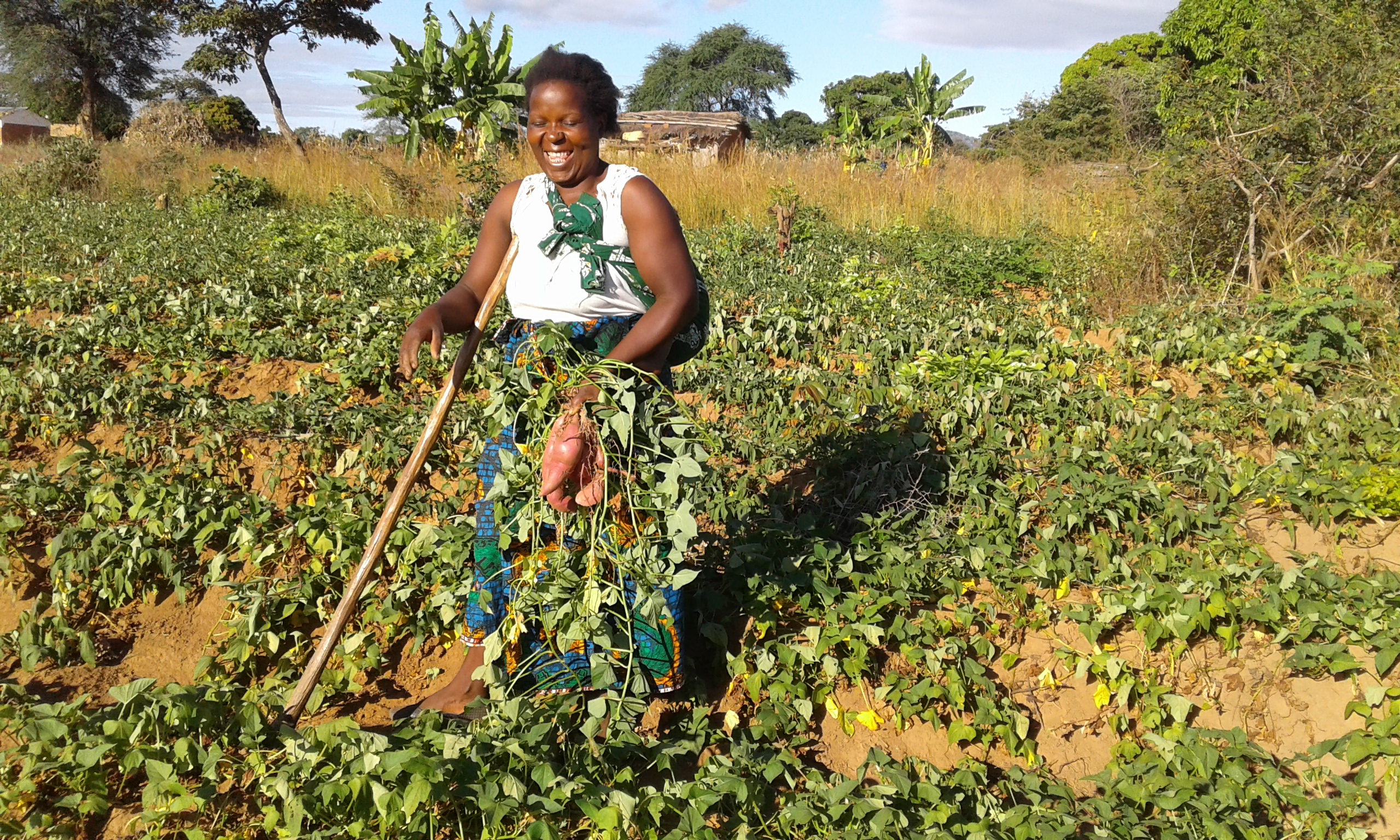 We are growing more food
Emily has been growing more nutritious food through a Find Your Feet supported intervention in Malawi designed to build community resilience to climate change. 38-year-old Emily Banda is married with six children; one son and five daughters. The area where she lives is suffering the impact of climate change and experiences frequent dry spells. People here tend to rely on maize, but this crop is vulnerable to drought, pests and diseases.
By contrast, sweet potato is relatively drought-tolerant and it can also produce more calories per unit of land than maize or the other local staple, cassava – plus the leaves provide a useful source of protein and vitamins. Growing sweet potatoes is therefore one of the adaptation strategies we are promoting to help combat climate change.
With our help, Emily ventured into sweet potato production, initially receiving 10 bundles of the Muzondeni variety. She then sourced a second variety, increasing her plot under cultivation from 0.1 to 0.15 hectares. Emily's early maturing sweet potato crop assisted the family as a source of income as well as food. Crucially, she also received training in how to make the most out of local food and learned about food groups, how food is processed in the body and how this can affect its nutritional value. As a Lead Farmer, Emily is now sharing her knowledge on sweet potato cultivation with others in her community so they can also benefit.
"My family like Futali (boiled sweet potatoes with added groundnut flour), therefore I prepare it… we do not only rely on maize flour." Emily Banda
Share: