Double your donation this #GivingTuesday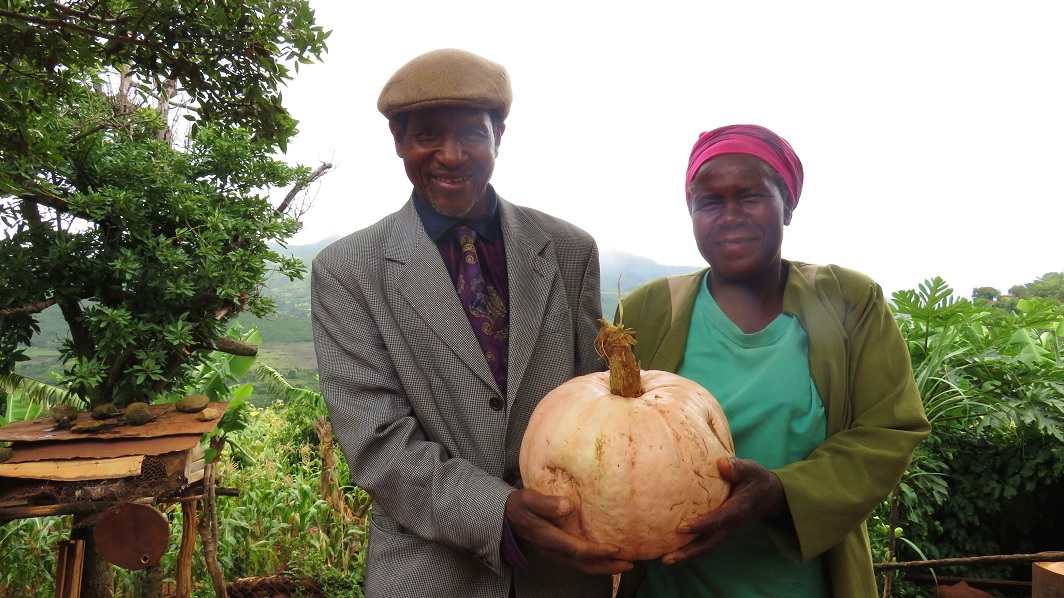 Pictured: Mr and Mrs Kanyanga - farmers who are growing more food in Zimbabwe.
Today is Giving Tuesday - a day to do good stuff for charity.
You have the chance to do something good and have DOUBLE the impact.
How? By donating to Curry for Change.
Because everything you donate to Curry for Change will be matched by our campaign sponsor Natco Foods - so every £1 will become £2 to help families suffering from hunger.
In Zimbabwe, where more than a quarter of all children are stunted due to chronic malnutrition...
£5 could...

provide training in hygiene and nutrition for one farmer in Zimbabwe.

£55 could...

provide training for one 'Lead Farmer' who will help his/her community to use effective, low-cost farming methods.

£193 could…

pay for a hygienic and durable solar drier for a family in Zimbabwe, so they can keep fruit and vegetables for much longer, and have enough food throughout the drier 'hungry months'.
Share: