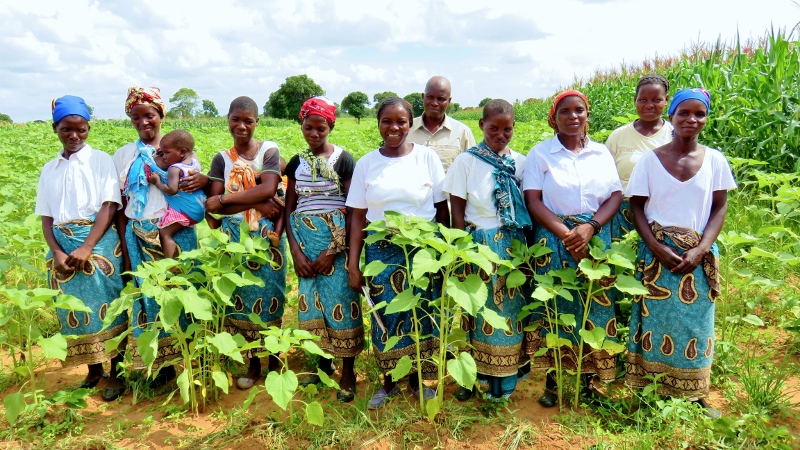 Maitri Trust
The Maitri Trust exists to improve the well-being of disadvantaged people in developing countries. We do this through funding high-impact non-profit organisations across Asia, Africa and Latin America that have the potential to create systemic change through education and training.
The Maitri Trust was formed in 2006 by members of the First State Stewart investment management team (part of First State Investments), in their personal capacity. In 2015, First State Stewart split to form two new teams; Stewart Investors (primarily based in the UK) and First State Stewart Asia (based in Asia). The Maitri Trust continues in its work and facilitates the charitable giving of the Stewart Investors team, from whom it receives an annual donation.
Find Your Feet and the Maitri Trust began working together in 2013 on a pilot project in Malawi. Happily, this grew into a three-year partnership for 2014-2017.
Our Current Project – Malawi
The Maitri Trust is supporting Find Your Feet's 'Village Development Empowerment II – Building Sustainable Livelihoods in Malawi' project, a three year initiative that will reach 2,652 farming families living in Rumphi, Mzimba and Nkhata Bay districts, in northern Malawi.
Our project has three main objectives:
1 Empowerment: To strengthen local structures including Area Development Committees (ADCs), Village Development Committees (VDCs) and Area Stakeholder Panels so they have the skills, knowledge and confidence to effectively articulate the development needs of their constituents.
By the end of three years, 80% of the VDCs will be effectively implementing and monitoring coherent development plans that meet the needs of their constituents
2 Food security: To increase the number of households that are food and nutrition secure throughout the year through the adoption of climate smart technologies.
By the end of three years, 65% of the households will have energy food reserves lasting throughout the year
3 Income generation: To increase market access and value addition for smallholder farmers.
By the end of three years, 65% of the households will be engaged in diversified businesses.
How the Maitri Trust's Support is Changing Lives: Meet Linda
Linda is 37 years old and lives in northern Malawi with her husband and three children. She looks after the household chores and works in the family's fields to grow food and earn an income to pay for essentials like clothes and schooling. Farmers like Linda were encouraged by the government and companies to use chemical fertilisers and other industrial farming techniques, but increasingly this way of farming is leaving families hungry for up to four months of the year.
Linda was selected by her village to be their Lead Farmer and has been trained in various sustainable methods that are appropriate and affordable for smallholders like her. It has completely changed her understanding of farming, her farm and the size of her harvests.
"Because of my hard working spirit, I was selected to go and receive training as a Lead Farmer in 2015. Before being selected, I had no understanding of sustainable agriculture. After the training in sustainable agriculture with Find Your Feet, my mind and eyes were opened. To try out some of the technologies that interested me, I made an experiment plot behind my house…and the yield I realized from it was overwhelming."
Thanks to this success she is cultivating over an acre of land using skills she learnt at her training:
"This year, I expect to harvest no less than three tons of maize which I plan to use for consumption. We will sell the surplus and use the profits to buy food and other items for the family."
As a Lead Famer, Linda passes on what she learns to a group of 25 Follower Farmers. Using her experimental plot as a teaching resource, she has showcased the benefits of sustainable farming methods such as: mulching to keep moisture in the soil, compost making, planting maize in soil basins (pit planting), and intercropping with beans to increase the amount of food they can harvest from their land and enrich the soil (beans fix nitrogen in the soil). Now every one of her Follower Farmers has begun using at least one of the things they've learnt from Linda on their own farm.
Linda's fields have drawn a lot of attention in the community too. She has hosted three field days on her farm to give other families the chance to learn new farming skills from her and her Follower Farmers. And, as Linda's maize has thrived during this year's drought, when here neighbours crops have failed, she has managed to change the minds of farmers who were resistant to trying sustainable farming on their own land.
Linda told us: "I really felt like a true teacher and a role model for my community during field days."
Share: